The Glam Band&nbsp -
11.12.2021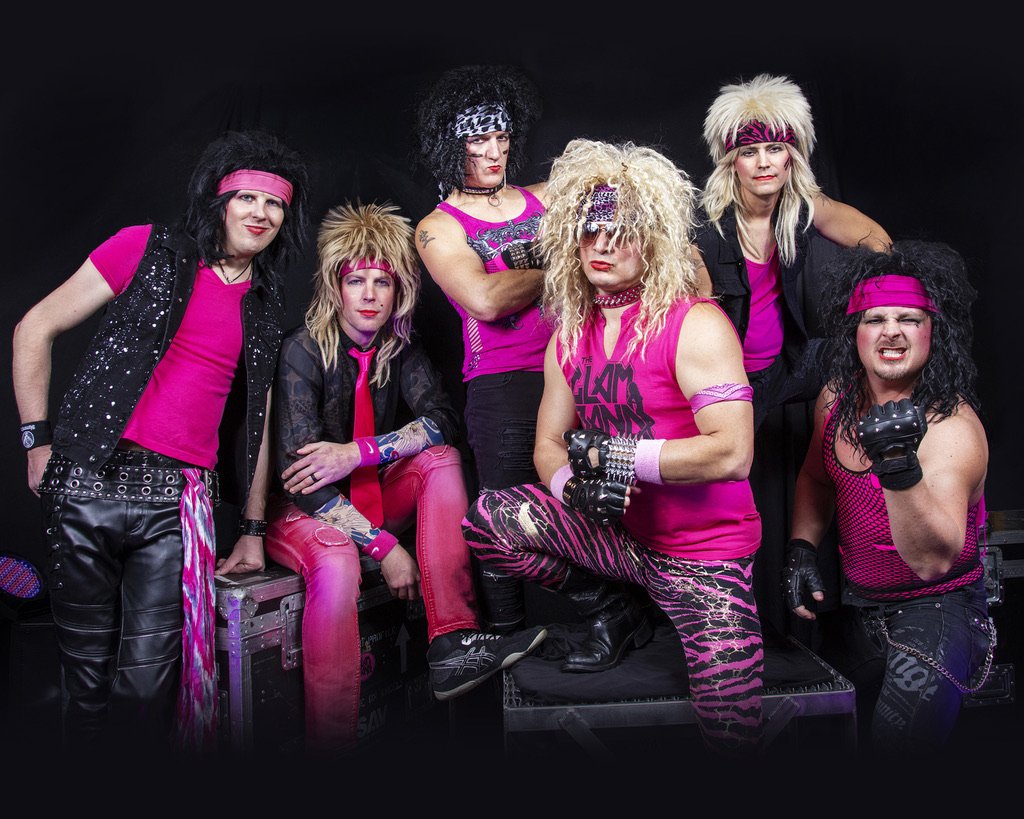 Join us at The Big Apple Pub & Grill, Saturday, December 11th @ 8:30 pm in the sports complex for a great night of 80's Glam Metal, also known as Hair Metal or Pop Metal from rock legends like Aerosmith, Alice Cooper, Cheap Trick, Kiss, The New York Dolls, Motley Crue, Quiet Riot, Ratt, Bon Jovi, Poison, Cinderella, Warrant and Van Halen.
Don't miss this show as they are packing in the crowds no matter where they play.
The passion and spirit that The Glam Band brings to the stage is unmatched in the world of cover bands.  Combining an all star performing group with the costuming, hair and makeup of the 80s Glam Metal era creates a multi sensory experience for those in the audience.  Anyone with an appreciation of 80's rock will love this group and their energetic interaction with the crowd.